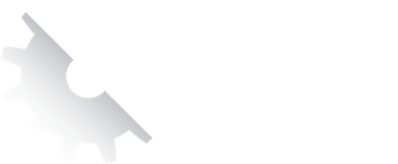 'Big News!
Glenn Kinder Massage Therapy has grown and from March 2019, will be called
Hobsons Bay Health Group,
offering onsite
Osteopathy, Sports Therapy and Remedial Massage
.

Our experienced Osteopaths treat a variety of body complaints including sports Injuries, headaches and migraines, joint pain, back and neck pain, shoulder pain, sciatica, frozen shoulder, Tennis Elbow, Knee or Hip injuries, stiff or sore muscles and arthritis.

All online bookings are now made through the new
Hobsons Bay Health Group website
.
Glenn Kinder is a Remedial Deep Tissue Ma
ssage Therapist practicing since 1999 his clinical experience focuses on Sports & Deep Tissue Massage, Active Release Technique, Pain Relief & Trigger Point Therapy, Myofascial Cupping, Exercise Therapy plus Stretching & Mobilisation.

Runners, cyclists, triathletes & office workers are some of the many people Glenn treats on a daily basis with a strong focus on exercise education & self management.
OPEN TUES - SAT BY APPOINTMENT ONLY
PAIN RELIEF
SPORTS MASSAGE
DRY NEEDLING
ACTIVE RELEASE TECHNIQUE
DEEP TISSUE THERAPY
KINESIO TAPING
MYOFASCIAL CUPPING
STRETCHING AND MOBILISATION
PRIVATE HEALTH APPROVED/ HICAPS
ALL ASPECTS OF SOFT TISSUE THERAPY

OVER 15 YEARS OF CLINICAL EXPERIENCE
PHONE: 0407 281 966
415 Blackshaws Rd, Altona North
"Glenn has extensive experience in the rehabilitation process and a thorough understanding of structural and functional anatomy. He has played an integral part in the maintenance of the elite athletes that come through our program. I highly recommend the use of his services if you want to perform at a higher level"

Martin Girvan
High Performance Manager
Malaysian Track Cycling Olympic Team
"Running ultra-marathons at an elite level requires my body to operate optimally at all times. Ensuring that I have the best muscular-skeletal treatments staged around preparation, recovery and maintenance are essential to maximizing performance, reducing tissue damage and ensuring longevity in this sport. Glenn Kinder has provided me with a level of service, knowledge and expertise that surpasses my expectations. As a personal trainer, I have often referred my clientele to Glenn for a range of muscular-skeletal issues and would highly recommend his services without hesitation."

Luke Stratford- New Level personal training Yarraville

"As someone who suffers from chronic headaches and migraines caused by long hours on the computer, my physio recommended I see a massage therapist to keep them at bay. I started seeing Glenn 3 years ago and have been able to not only manage the migraines, but also seek treatment for sports-related issues including hip, back and calf injuries.
Glenn's knowledge of biomechanics is sublime, ensuring a sophisticated and professional approach to not only the immediate injury at hand, but also the long-term therapeutic management of chronic issues. I would highly recommend Glenn's services."

Tracey Carson